Executive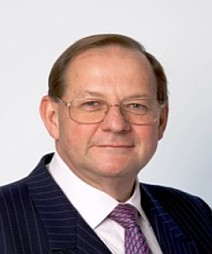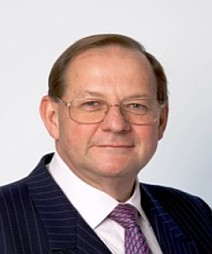 Stewart is a regulatory lawyer by background with more than 30 years of experience. He has worked in many jurisdictions in developed and developing countries advising both the public and private sectors in fixed, mobile and satellite. He was the founding Group Public Policy Director of Vodafone Group plc (where he was known as Vodafone's "Foreign Minister"), and has been a director of many Vodafone operating companies and more recently a director of Etisalat's Nigerian operation.
He was the lead legal advisor on a number of World Bank projects in the Middle East including the privatisations of operators and creation of regulatory authorities in Jordan, Palestine and Oman. He was an advisor to the Australian Government regarding the creation of the NBN, including separation undertakings of Telstra, and other NGN related projects including in Kuwait and Qatar.
He has been an expert to the European Commission, an advisor to four Secretaries General of the ITU, and was Head of Telecoms for KPMG in Middle East and South Asia between 2010 and 2012. He founded Akhet Consulting in June 2012 and is resident in the UAE.
At Akhet, he has recently advised Oman Broadband Company on its commercial contracts with the fixed operators.
He is currently advising a Central Bank in the region on the creation of a regulatory regime to foster a national digital payment system. This connects with his work on m-commerce; e/mGovernment and SMART Cities.
He is an associate of MFX.
You have done an excellent job as the Project Leader. At all times I have found you to be reliable and hard-working, and I am sure it has been one of main success factors for our workshops and for the final report. I really appreciate your work organization skills and your multi-national experience in Regulatory area. It was clearly seen in your contribution to the Project final deliverables success - the final presentations and the final report were well received and appreciated. I hope to have the opportunity to cooperate with you on other projects in future. A GCC Regulator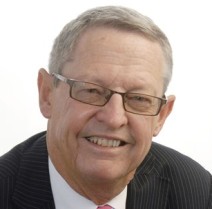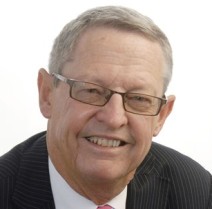 Ross is a competition and regulatory lawyer by background, with twenty five years of extensive industry experience in competition law and the regulation of telecommunications. He was New Zealand's Telecommunications Commissioner from 2007 to 2012. In this role Ross was responsible for the implementation of the telecommunications reforms of 2006 and 2011, including the functional separation of the incumbent, Telecom New Zealand, in 2008, followed by structural separation in 2011. He also oversaw the introduction of local loop & bitstream access regulation, accounting separation, and mobile termination, roaming and co-location. Prior to his term as Telecommunications Commissioner, he was a partner at Minter Ellison Lawyers in Auckland and Sydney, where he headed the competition and regulatory practice. His principal areas of expertise include all aspects of competition law, telecommunications law, and competition policy initiatives. He has a PhD in competition law, and has regularly published articles on competition and telecommunications issues.
Dr Patterson has played a significant and important leadership role in the vital structural changes which occurred in the New Zealand telecommunications sector during his tenure. Throughout his appointment he retained the confidence and respect of the telecommunications companies who appreciated his open and transparent style, his approachability and even-handedness in dealing with complex issues. The telecommunications market has been transformed thanks to his vision and guidance. A New Zealand network operator
Ross has advised on strategic and regulatory issues arising from a proposed National Broadband Network implementation, the impact of the convergence of telecommunications, broadcasting and internet services on regulatory structure, regulatory regimes and business models, the implications of the development of over-the-top services for telecommunications regulation and business models, and demand side strategies for NBN implementations.

Consultants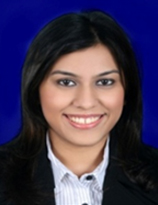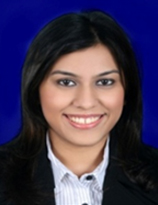 Nishali Shaikh has 4 years' experience conducting and providing data, research & analysis for telecom related projects. Nishali previously worked with KPMG in the UAE as a Senior Telecoms Associate. Her previous experience involves working with ictQATAR on the benchmarking it against other regulatory authorities in GCC and elsewhere, conducting interviews with internal stakeholders & also providing extensive research in the team. Nishali has also been actively involved in and supported the Etisalat UAE regulatory team and KPMG on the 2011 regulatory market review carried out by the TRA UAE. Nishali is currently pursuing the Chartered Financial Analyst program and also has BBA in Finance from the Heriot Watt University, Edinburgh. Nishali is currently providing strategic advice, research & market analysis for consulting projects and also supporting business development activities to the CEO of Akhet.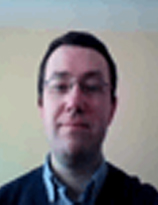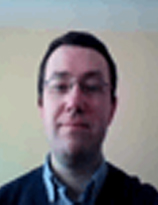 Patrick Crowley, has 10 years' experience working as a regulatory policy specialist and economist with Vodafone Ireland. In that capacity he provided competition policy and regulatory economics policy support and advice to senior management and contributed to, or led the preparation of, policy papers and consultation submissions for Vodafone Ireland on a wide variety of telecoms regulatory issues, including the regulation of mobile termination rates and Next Generation Broadband Access network pricing principles including accounting separation (e.g. principles of allocation of costs across business units and product categories, regulatory asset lives, appropriate economic depreciation methodologies, determination of weighed average cost of capital). As a consultant, Patrick has also provided economic input into negotiations on wholesale mobile access agreements with new entrant carriers for national roaming and for MVNO access.